---






Check presentation to the Pregnancy Resource Center of Walton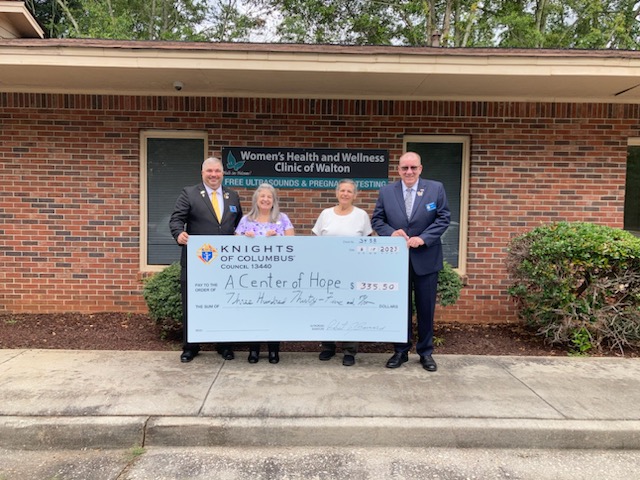 ---

Confiremation 2022 Mass Honor Guard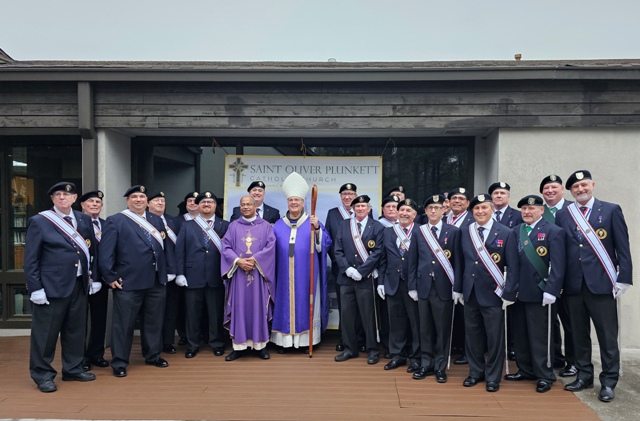 Sir Knights from 5 Assemblies provided an Honor Guard for the Arch-Bishop and 43 young adults who received Confirmation on
Sunday, March 12, 2022 at St Oliver Plunkett Catholic Church.

---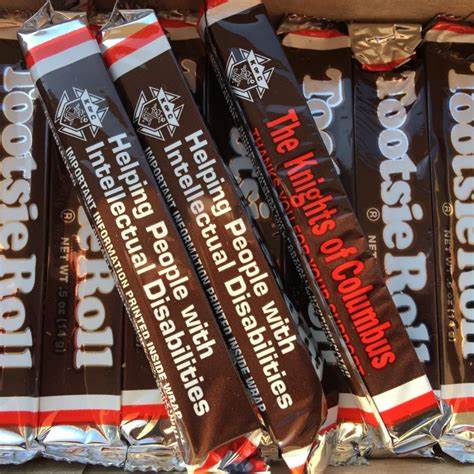 The Knights of Columbus Drive for Persons with Developmental Disabilities has been in existence since 1970.
The Knights of Columbus Charities Tootsie Roll Program is dedicated to providing life-based health care, learning and quality of life opportunities for children, teens, and adults with disabilities. The Knights of Columbus Charities Tootsie Roll Program The St. Oliver Council, 13440 has selected Bennett's Place as our recipient of the proceeds from our Drive. Thanks to the generosity of the Parishioners we have been able to raise thousands of dollars for Bennett's Place: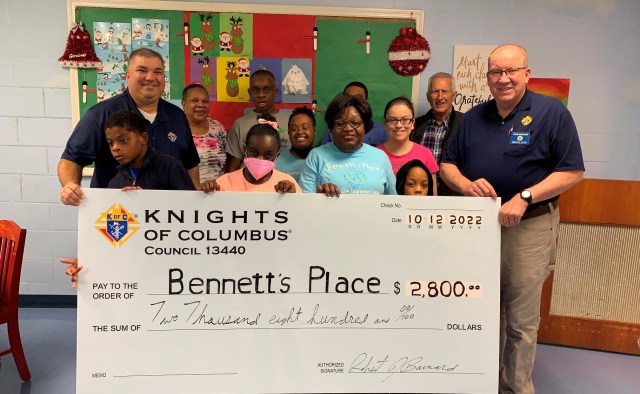 ---
Star Council Aware Presentation - November 2022





(Left to Right)
State Deputy Worthy Jim Clifford, Grand Knight Rob Barnard, District Deputy Arnie Terrell


---
As a member of the 4th Degree Knights of Columbus, "Sir" Father Cyriac was presented with a Stole and Chasibul as a symbol of St. Oliver's Council 13440 KofC, proudly presented these gifts with the Knights of Columbus Logo embroided on them. We hope he wears them with honor at future Council Events when appropriate.


Our Pastor, Father Cyriac, a great supporter and a 4th degree member of our order, is presented with a Knights of Columbus Stole and Chasuble





---
Events