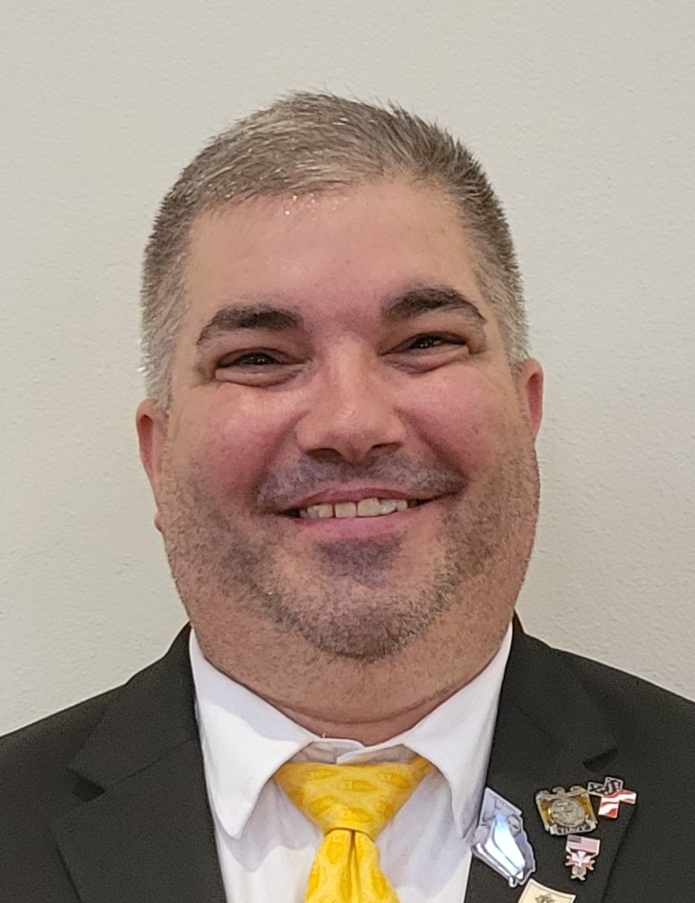 ---
March 30, 2023
Brothers,
I recently recieved an email that I found extremely pertinent during this Lenten Season as we prepare for Holy Week. I felt an obligation to pass this along.
I urge you to read it and and celebrate "the good news!" That Sister Torres brings to us.
G.K.
Robert Barnard
++++++++++++++++++++++++++
Dear Friends,
Consider with me the shifting sentiments of the crowd in the Gospel accounts of Holy Week. On Sunday, we'll hear the people of Jerusalem praising Jesus: "Hosanna! Hosanna to the Son of David!"

Yet, just a few days later on Good Friday, this same crowd is now shouting, "Crucify him! Crucify him!" Jesus personally knew the need of the corporal work of mercy Visit the Imprisoned, which we reflect on this week.

Since the Fall, we have suffered from an incapacity to commit fully to our Creator. We call this concupiscence. St. Paul puts it this way, "What I do, I do not understand. For I do not do what I want, but I do what I hate" (Rom 7:15). We are prone to turning our backs on God, otherwise known as sin.

"More tortuous than anything is the human heart, beyond remedy; who can understand it?" relates the prophet Jeremiah.

But that is not the end of the passage: "I, the LORD, explore the mind and test the heart, giving to all according to their ways, according to the fruit of their deeds" (Jer 17:9-10).

The Lord knows our hearts. Jesus came into this world, taking on our human nature, sharing in the tortuous experience of having a human heart.

Jesus saved our human hearts.

This, my dear friends, is at the very heart of the sacred mysteries we enter into this Holy Week—and at every Mass. Jesus isn't afraid of the mess in our human hearts. He goes to the depths of our mess so that we can be free to love and to be loved by him. This is the good news! I'm praying with you and for you this holiest of weeks!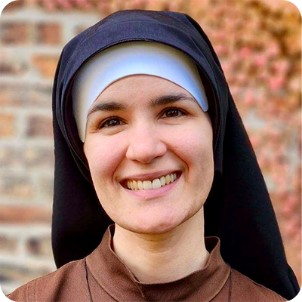 In Jesus,
Sister Alicia Torres, F.E.
---
Brothers,
The date of the March meeting has been changed to 3-23-23 that is next Thursday. It was changed because the parish mission is on our normal meeting date of 3-20-23. I want all of my brother knights to have every opportunity to attend this parish mission should you so desire.
I look forward to seeing everyone that is able to attend the parish mission on Monday. I look forward to seeing all of you at the rosary at 6pm in the church on Thursday followed by the meeting in the JP II center.
For those unable to physically attend the video link to the meeting is below.
Video call link: https://meet.google.com/etb-sygk-rnw
Vivat Jesus,
SK Robert Barnard
Grand Knight
Council 13440
---
Brothers,
We have an opportunity to be of service to the widow of one of our brother knights. This opportunity will be at 8:30am on 3-25-23 at 4000 Grady Smith Rd, Loganville, GA. I look forward to seeing many of my brothers help assist the widow of a fallen brother. If you are able to assist please let me know. You can contact me at 13440gk@gakofc.org or 470-839-0827.
Vivat Jesus,
SK Robert Barnard
Grand Knight
Council 13440