For information about the St. Oliver's Council 13440 Knights of Columbus
Email Grand Knight
Robert Barnard

District Deputy
Arnie Terrell
Insurance Field Rep:
J.P. Williams (678) 787-2202 Business Address: 1893 Poplar Rd. Lawrenceville GA
30044-2842
Officers of Council 13440:
Chaplin -



Fr. Cyriac

Grand Knight -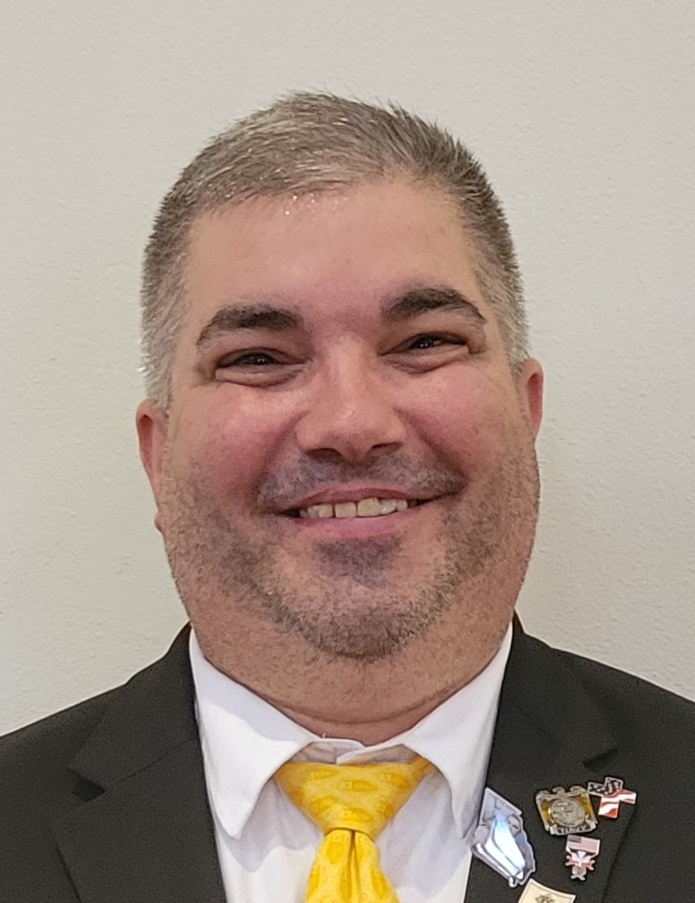 Robert Barnard
Deputy G. K. -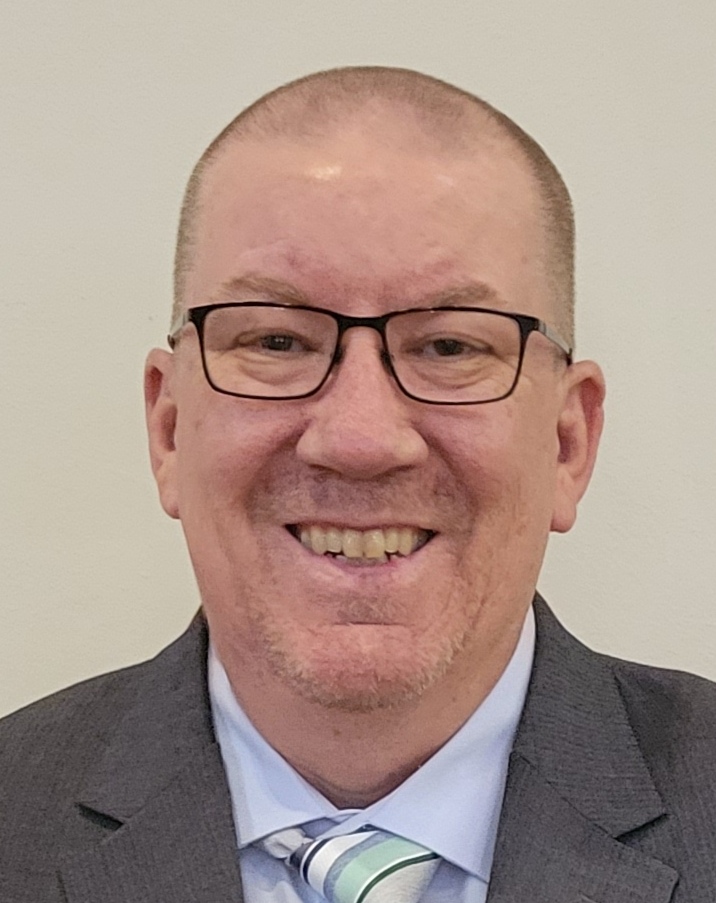 Todd Morrow

Chancellor -


Micky Williams
Advocate -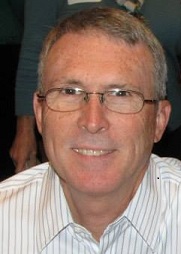 Fritz Siler
Recorder -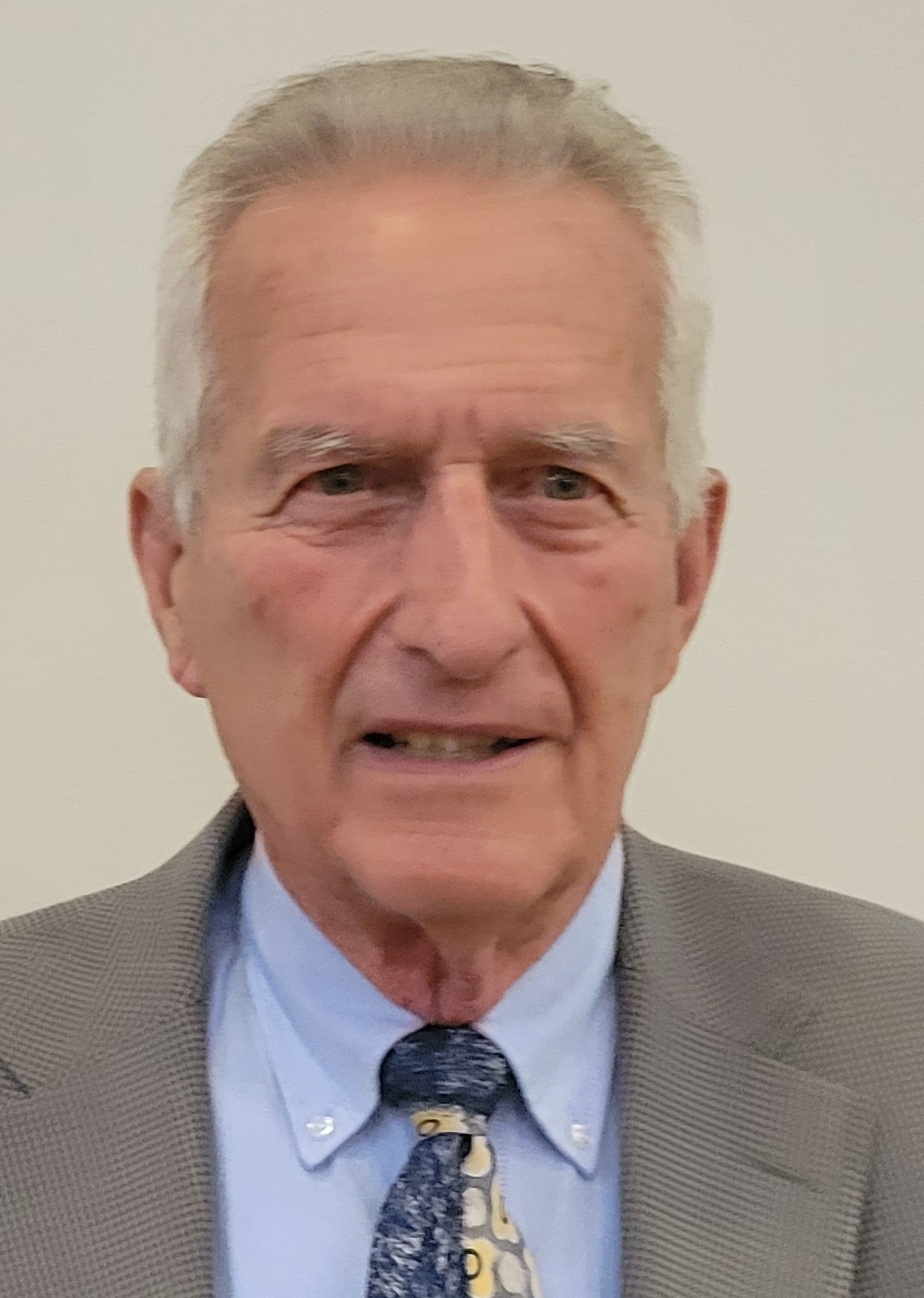 Paul Ruder

Treasurer -



Roger Bacik

Financial Secretary -



Frank Montelione

Warden -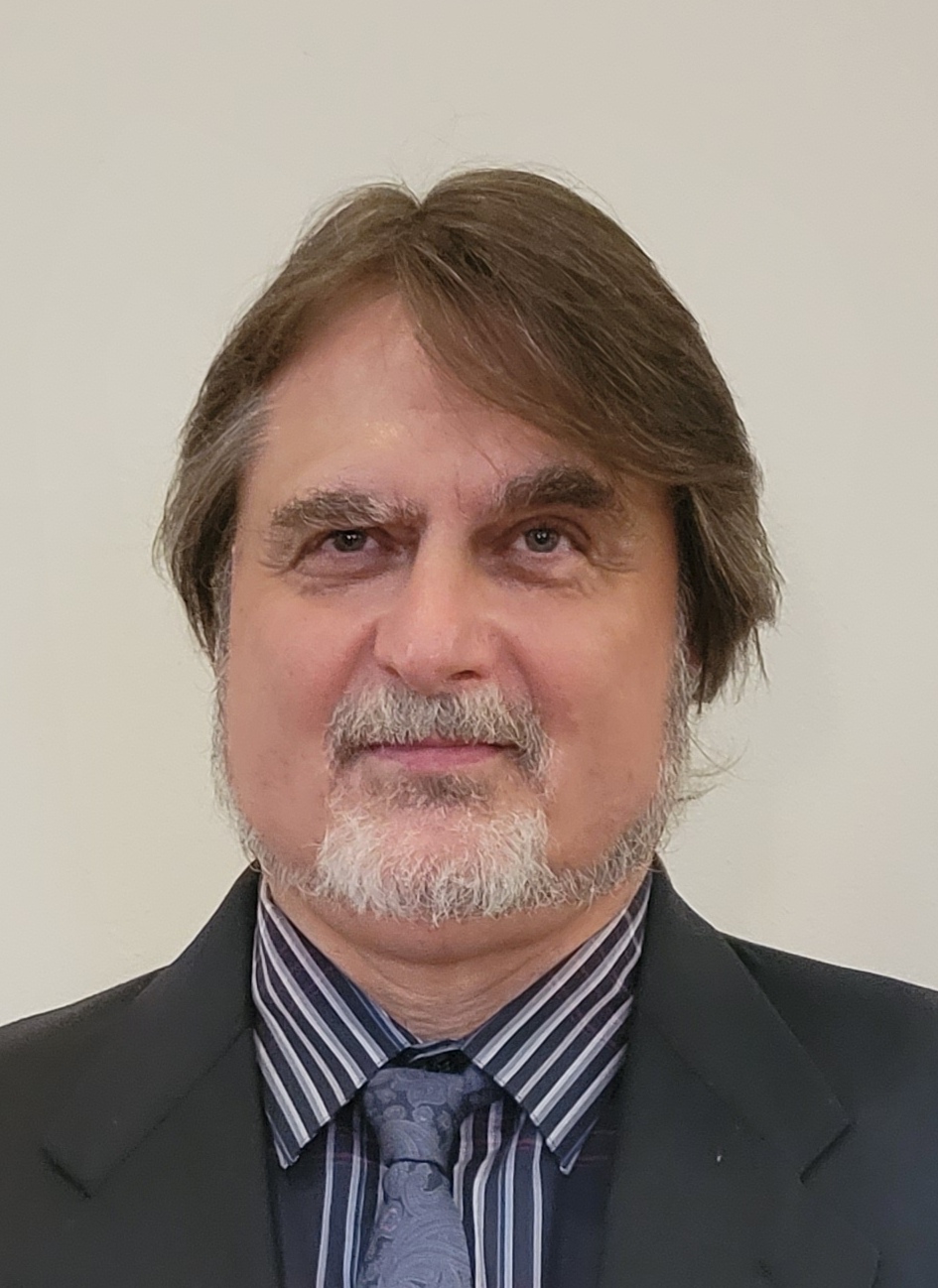 Rodney Braun

Inside Guard -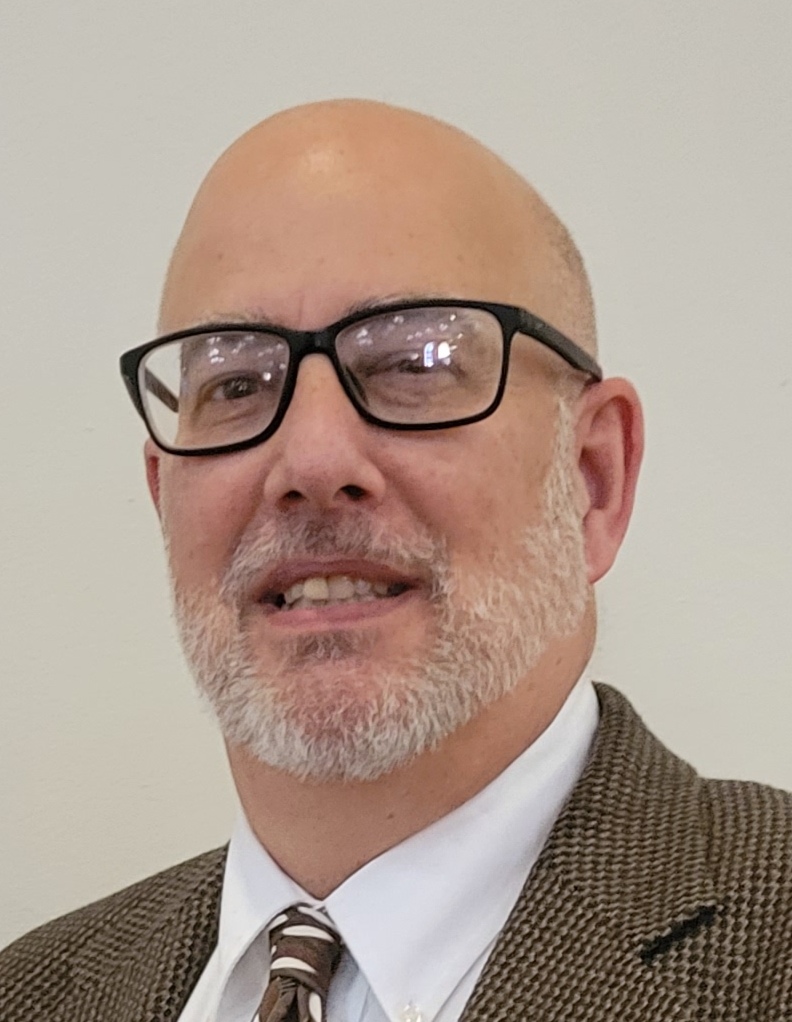 Bill Childress

Outside Guard -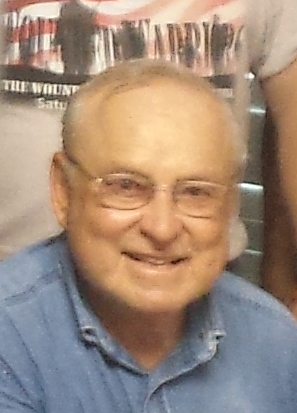 John Spudich

1 Yr. Trustee -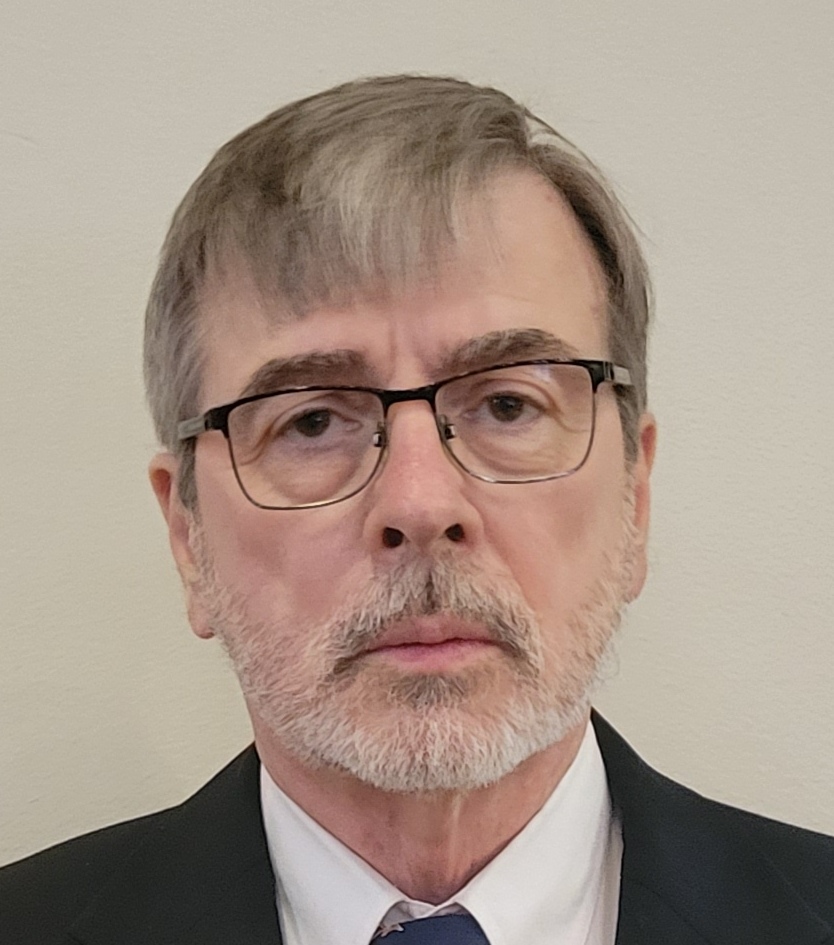 Dick Bellnier
2 Yr. Trustee -



Ray Prosek

3 Yr. Trustee -



John Davidson
---
Recommended
Websites:
Missionaries of Our Lady Of LaSalette
Eternal Word Television Network
Rosary Service
All Are Welcome
6:00pm
Location: In The Church
Third Monday of Each Month

Planning Meeting:
Second Monday Of The Month
7:00pm
Library/Media Center

Business Meeting:
Third Monday of the Month
Following the Rosary
Family social and our regular monthly meeting
J.P. II Center
---
St. Oliver Council 13440 now has a PayPal account threw which you can pay your dues.
Dues submitted through PayPal include a $2.00 transaction fee.


Click Here to be redirected to our PayPal page
---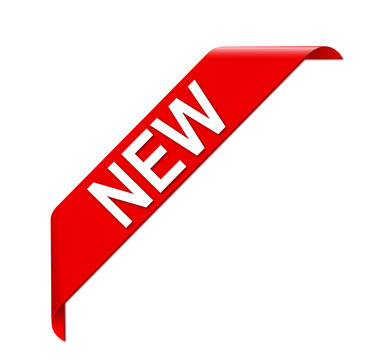 Messages From The Grand Knight
Widows Projects Photos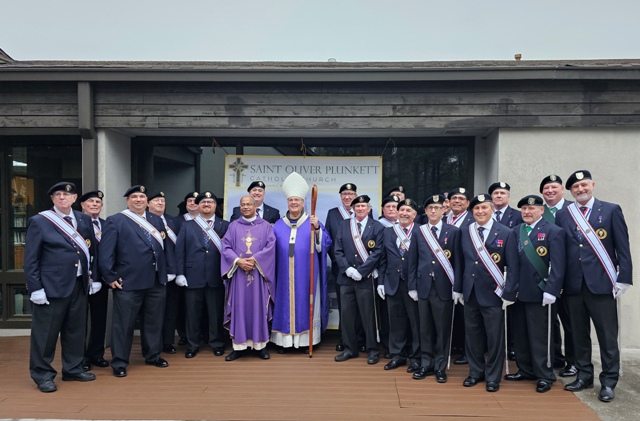 ---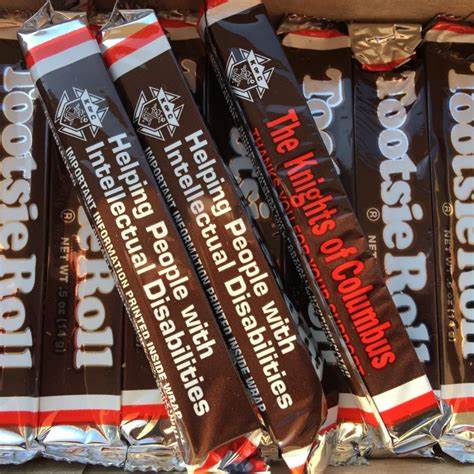 The Knights of Columbus Drive for Persons with Developmental Disabilities has been in existence since 1970. The Knights of Columbus Charities Tootsie Roll Program is dedicated to providing life-based health care, learning and quality of life opportunities for children, teens, and adults with disabilities. The Knights of Columbus Charities Tootsie Roll Program The St. Oliver Council, 13440 has selected Bennett's Place as our recipient of the proceeds from our Drive. Thanks to the generosity of the Parishioners we have been able to raise thousands of dollars for Bennett's Place: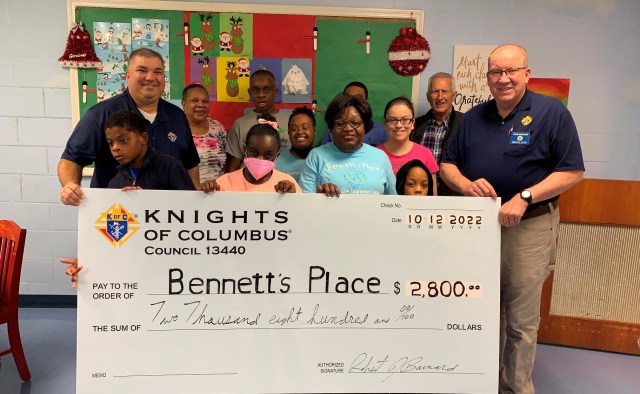 Quick Links: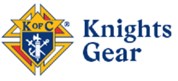 Knights Gear For Shirts, Hats and Other Knights Apparel

---
Star Council Award Presentation
November 2022


(Left to Right)
(Click To Enlarge)
State Deputy Worthy Jim Clifford, Grand Knight Rob Barnard, District Deputy Arnie Terrell
For Additional Photos Visit Our On Line Photo Album
---
Congratulations to Brother Javier Tavira
For Achieving The Shining Armor Award:


Our Knight November
Knight Of The Month:
Brother Todd Morrow

We Welcome To Our Council Brother Carey Scruggs:


---
Upcoming Events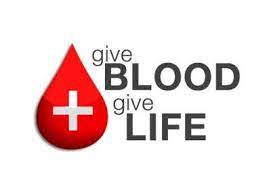 Our Next Blood Drive March 5th, 8:00am - 1:00pm, Kane/Beltran Center. Your help will be appreciated.
Schedule Your Blood Donation With The Red Cross (redcrossblood.org)

St. Patrick's Corn Beef and Cabbage Dinner
March 18th, 6:30pm
Kane Beltram Center
Reservations Requested
Beer and Wine Event
April 15th, 6:30pm
Kane Beltram Center
---
Wheel Chair Program
The State Council of the Knights of Columbus have made available free wheelchairs to be distributed to needy parishioners. Here are some of the chairs we've given away over the past few months:
Click on the thumbnail for full photo

---

Congratulations To Our 2022-23 Officers

---

(To Print or Save Photos, Click on the Picture to Enlarge, Right Click on the Image and either Save or Print)

First Annual Family Appreciation Picnic

---

Why You Should Become a Knight

In 1882, Father Michael J. McGivney gathered a small group of parishioners in St. Mary's Church in New Haven, Connecticut. His purpose was to establish a group of men, united in their faith, and to provide for Catholic families in times of need. This was the beginning of the Knights of Columbus.

Guided by the principles of charity, unity, and fraternity, members of the Knights of Columbus work to overcome the hardships that people face in their parishes and communities. We are a growing organization — nearly 2 million members — and for over 130 years, we have committed to overcome the challenges of the need for food, shelter, warm clothing and financial security, as well as provide aid for widows and orphans in our local communities.

Joining your local council of the Knights of Columbus can change your life. As a Knight, you have the opportunity to strengthen your parish, give back to your community, grow in your faith and gain exclusive access to our portfolio of top-quality insurance products to financially protect your family. Councils conduct many programs that support your parish and community including:

But joining your local council does not mean that you need to sacrifice quality time with your family. In fact, volunteering an hour here or an hour there with your family can make an enormous impact in your life and in the lives of others.

If you're interested in helping those in need in your parish and community, strengthening your parish and familial relationships, growing in your faith, and gaining exclusive access to top-quality insurance protection for you and your family, then joining your local Knights of Columbus council gives you the way to achieve these goals.

Membership in the Knights of Columbus is open to men 18 years of age or older who are practical (that is, practicing) Catholics in union with the Holy See. This means that an applicant or member accepts the teaching authority of the Catholic Church on matters of faith and morals, aspires to live in accord with the precepts of the Catholic Church, and is in good standing in the Catholic Church.

---

St. Oliver's Council 13440 Knights of Columbus Is proud to announce

The ken kennedy religious Education Scholarship fund

This fund will be administered by the Religious Education Office and funded by the Knights of Columbus.

It is meant to help families with financial

assistance to provide the ability to transmit the practice of the faith to our children and grandchildren.

---

Vile of Life Decal to Tape to Your Door

Bring the Vile for Life into your home
It Can Save Your Life

The first thing first responders need is your list of medications and your doctors information
When you can't speak for yourself, when you're in pain and confused or scared
The Vile of Life can speak for you

Simply follow the above link, Print Out the Vile for Life Form and follow the directions.

Get it now and take a step to help you help yourself

---

2023
February
SUNDAY
MONDAY
TUESDAY
WEDNESDAY
THURSDAY
FRIDAY
SATURDAY
29
30
31
01
02
03
04
Blood Frive - Kane/Beltran Center -10am-3pm
05
06
07
08
09
10
11
Ham Certificate Sales Prior to and Following all Masses
12
13
14
15
16
17
18
Ham Certificate Sales Prior to and Following all Masses
6:30pm
Planning Meeting
Media Center
Ham Certificate Sales Prior to and Following all Masses
19
20
21
22
23
24
25
Ham Certificate Sales Prior to and Following all Masses
6:00 Rosary, Dinner Social 7:00pm Business Meeting
26
27
28
01
02
03
04
05
06
Notes:
<![if !vml]><![endif]>